Global Economic Dynamics (GED)
We make the causes, interrelationships and effects of complex economic dynamics easier to understand. We use the up-to-date methods for measurement, forecasting and presentation, which we are constantly developing further with leading scientists, research institutions and analytics partners.
read more
Contact Persons
Andreas Esche
Director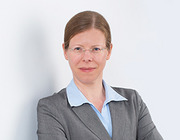 Dr. Cora Francisca Jungbluth
Senior Expert China and Asia-Pacific
Dr. Thieß Petersen
Senior Advisor
Sabrina Gnida
Program Assistant
Global Economic Dynamics (GED)
Are you curious about our activites and our upcoming events?
Please register here.
Project News
Latest Blog-Posts
Newsletter Global Economic Dynamics
Media Center
Similar Topics
Related Links
Publications
Publikationen