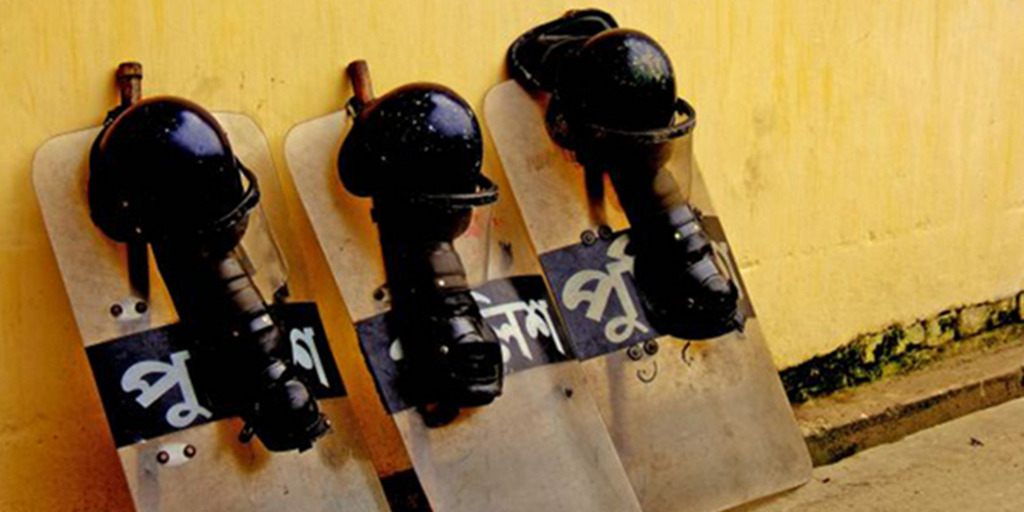 Is Bangladesh on the Brink of Civil War?
As the findings of our 2016 Transformation Index BTI show, political and social tensions across the globe are on the rise. As we take a closer look this summer at selected countries surveyed by the BTI, we will explore encouraging and worrying developments alike. We begin with Bangladesh, where political violence has reached a new peak with the terrorist attack in Dhaka on July 1.
About the author

Roma Rajpal Weiß is a freelance journalist and blogger from India, currently based in Bonn, Germany.
Domestic power struggles of recent years have contributed to the circle of violence in Bangladesh. The two main political parties have been deadlocked since the controversial 2014 general elections.
The escalation began when Khaleda Zia, leader of the country's largest opposition party, the Bangladesh Nationalist Party (BNP), was confined to her office on January 3, 2015. Zia called for a protest on January 5, which her party dubbed 'Democracy Killing Day' to mark the first anniversary of Prime Minister Sheikh Hasina's victory in the controversial 2014 general elections. Hasina's Awami League (AL) party had won by a landslide after the BNP boycotted the elections in the belief that they would be rigged.
In February 2015 Human Rights Watch noted that the cycle of violence, which also included deadly arson attacks, is following the same pattern it documented a year before when 500 people were killed in election-related violence. Since the protests turned violent in 2015, hundreds have been injured and at least 60 people have been killed. The most recent carnage at the Holey Artisan Bakery in Dhaka on July 1 which killed 29 people seems to confirm apprehensions that international terrorism has taken hold in Bangladesh. ISIS claims responsibility of the attack.
The war of the queens
Known as the "battling begums of Bangladesh," Sheikh Hasina and Khaleda Zia both hail from powerful political families and have taken turns ruling the country for nearly 22 years. Hasina's father, Sheikh Mujibur Rahman, was the founder and first president of Bangladesh. He was assassinated by a group of military officers and soldiers in 1975. A few years later in 1981, Zia's husband Ziaur Rahman was assassinated during his term as president. According to popular belief in Bangladesh, each woman suspects the other played a role in the assassination.
The Bertelsmann Stiftung's Transformation Index (BTI) — which analyzes transformation processes towards democracy and a market economy in 129 developing and transition countries — points out in its Bangladesh report that the conflict has inhibited the process of institutionalizing civilian control over the armed forces: "Civilian leaders (Hasina and Zia) have sought to instrumentalize the military for their partisan interests. Both political parties have tried to appease the army by purchasing defense equipment and providing them a stake in lucrative business deals. In past years, this trend has been amplified. (…) This trend is detrimental to the long-term civilian control of the military," write the experts.
In this war of titans, wresting the seat of power in Bangladesh has become a game of thrones. The victim is the country's people, whose national interests have been sidelined because of the personal animosity between the begums. Business leaders, for instance, came together to protest in the capital, Dhaka, declaring that the transport blockade and strikes that Zia called in January 2015 have led to an estimated loss of at least $10 billion. Public life has ground to a standstill as angry mobs hurl Molotov cocktails and burn down buses to force the blockade.
Good governance remains elusive in Bangladesh
In an effort to bring back order to the country, Hasina's government has cracked down on the opposition by jailing thousands of BNP supporters and shutting media outlets that voice criticism. On the streets, however, the unrest has continued unchecked, injuring hundreds. Journalists report that hospital burn wards are overflowing.
As the BTI report suggests, it is critical that urgent efforts are undertaken to develop a national consensus around economic objectives, processes of political succession, and institutional arrangements for democratic practices.
A plausible third party has never really emerged in this South Asian nation that has long been rife with dynastic politics. While in office, both of the begums have made several attempts to monopolize political power by marginalizing the other.
The previous BTI 2014 report already cited an inability to prioritize issues and devise strategies for change as the key weaknesses of Bangladesh's political parties and civil administration: "Most policies adopted are done so with the next election in mind and are therefore short-term oriented in terms of priorities."
Change is long overdue, but a scenario where Zia and Hasina put aside their personal differences and sit down for a dialogue is quite unlikely given their history. A more likely scenario is that the country will be thrown further off the democratic course, making itself vulnerable to the threat of a civil war.