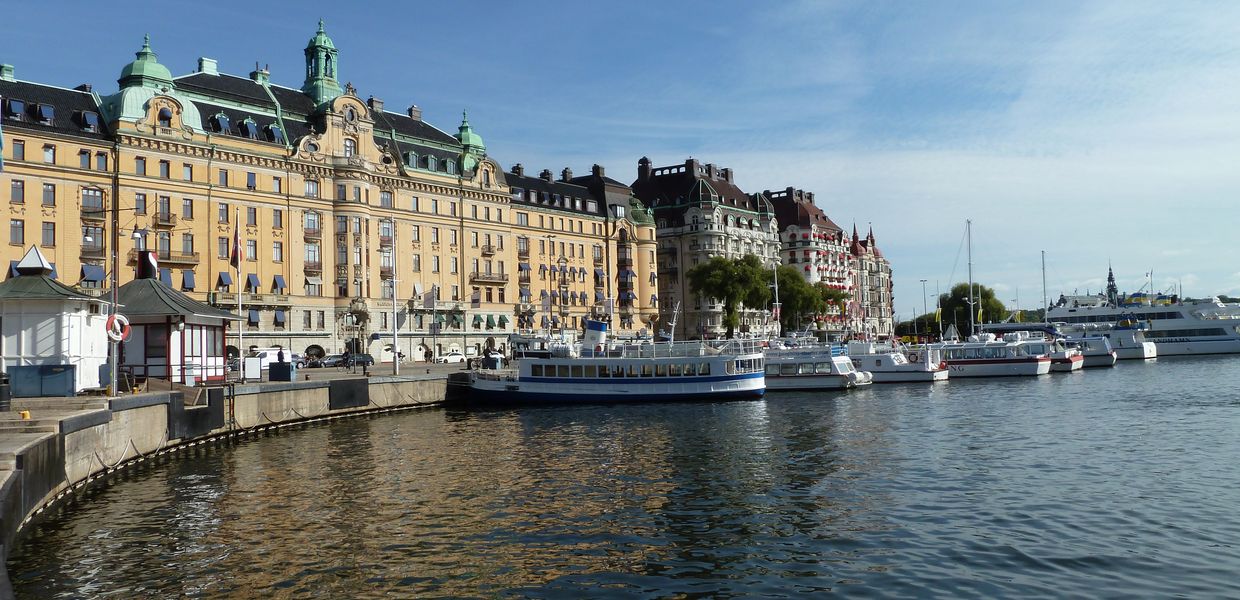 Archiv Bertelsmann Stiftung
20.10.2016, Research
Sweden's Digitalization Strategy – A Model for Germany?
Digitalization is a trending topic, but one that is often fraught with dystopian views. Not so in Sweden, where, as part of our research for the Reinhard Mohn Prize 2017, talks with those at the cutting edge of digitalization revealed what great opportunities digitalization has to offer.
Digitalization is not just something people in Sweden discuss, it's something they actually make happen. The government's IT Commission began drafting a strategy paper – "An Information Society for All" – in the 1990s, publishing it in 2000. To realize such a society, the country decided to build faster (fiber-optic) networks, a forward-looking decision made at a time when many countries had yet to recognize the importance of taking such a step. The decision and resulting realization of the strategy not only resulted in many technological innovations, it gave Sweden a head start of more than ten years – compared to Germany – in implementing digital solutions.
Why Sweden?
The Reinhard Mohn Prize 2017 devotes itself to the idea of "Smart Country — Connected. Intelligent. Digital." In preparation for the award ceremony, the project team looked into a number of digital projects from around the globe. The focus is placed on economics and work, health and care, politics and administration, mobility and logistics, and learning and information. In addition, the team conducted on-site research in Sweden, Estonia, Austria and Israel. Sweden stood out in particular on account of its comprehensive, global digital strategy that, with a user-centric perspective on ICT (Information and Communication Technology), is based on four pillars:
ICT: Simple and secure use
ICT creates added value
Good infrastructure as the basis for ICT
ICT as a driver to societal development
Sweden is equally as advanced for the implementation of its strategy, not least because of the ten-year's they have on other countries. A sound, nationwide broadband network secures the foundations for many applications and areas of use, notwithstanding internet security or digital competences that are considered in policy-making and subsidized programs.
How Can Innovation Be Moved Forward?
Innovation and consensus are the key drivers to pushing digitalization initiatives and developments in Sweden. Basic statutory regulatory bodies, committees and agencies all play major roles, allowing for various stakeholders to voice their opinions and work on common solutions together. The idea is that multiple stakeholders are more successful when they work together. A number of the approaches, as seen in state-run programs, are equally as impressive given their focus on digitalization as a means to propel innovation. The following three examples underline this.
VINNOVA
VINNOVA, a government agency working under the Ministry of Enterprise and Innovation, fosters the cooperation between businesses, civil society, universities and research institutes. Projects supported by VINNOVA cover a broad range of topics and address issues such as the digital divide and the aging population for both social challenges and innovation drivers. VINNOVA's work is international and the agency is a part of the EU Framework Programme for Research & Technological Development with offices in Brussels and Silicon Valley.
Swedish Agency for Economic and Regional Growth
The government agency operates nationwide, devoting itself to the support of entrepreneurship and regional growth projects. Its primary goal is to foster the competitiveness of Swedish small and medium-sized enterprises. This includes sharing knowledge, building networks and financing projects. The agency has nine branches and its headquarters in Stockholm.
EGovlab
EGovlab is an open network devoted to start-ups and the private sector, and is in part funded by VINNOVA. Its focus is on participation, that is, digitalization as a tool to support both life and work for its citizens. Projects range from geo-information systems to smart communities to supportive decision-making systems. The network prizes itself on the powerful visualization of its results.
So where does it go from here?
The team's comprehensive international research findings will flow into additional project work. Come back soon to read more about the team's experiences in Estonia, Austria and Israel.